Earlier this month, I had a conversation with a friend of mine who was just at his wits end with a couple of negative reviews. Let's call him "Tom". Tom felt defeated because this is his life's work. Tom has the utmost pride in what he does and this time of the year seems to yield the worst reviews. Tom isn't alone. I call this season the 'Holiday Hangover'. There's something about January that just seems to make people cantankerous and felt led to leave reviews. In fact, while writing this article, I recall another one I did previously which touched on how to respond to negative reviews. Guess what?… I wrote it in January, too, hmmm… almost seems like a pattern. January seems to be the peak month for people to just be stressed, unreasonable, and overly critical.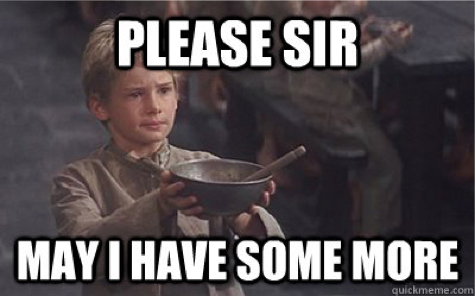 What if I told you that this online punch-in-the-gut could work to your advantage? That you don't have to be weighed down by this millstone around your neck? Well, it's true! It was for Tom and it could be for you, too. And, if you're wondering if I'm going to focus on responding specifically, I won't be covering that in this article. You may venture over to the aforementioned post for some assistance to that end.
The Bigger, Brighter Picture
See, Tom got some negative reviews on Google and on Facebook. On Google he has 97 reviews and on Facebook he has 35 reviews. His overall ratings are 4.8 and 4.9 on those platforms, respectively. I told Tom that this is actually a "surprise blessing". Now, that might seem a bit of a strange thing for me to say. And, intuitively, you'd be right. How can I be happy at all about a bad review? Let me answer your question with another:
Which rating do you find more believable – A 5.0 or a 4.9? How about a 4.9 or a 4.8?
See, these negative reviews actually help Tom long term. Before he was probably at a 5.0 or a 4.9. Studies show that the sweet spot for an overall rating is about a 4.7! People think that in the real world, 5.0's and 4.9's aren't realistic. Do you remember when you were a kid and your mom told you, "Don't believe everything you see on TV"? The Internet is the new TV. There's a growing skepticism among Internet users. News stories are becoming more prominent of people "buying" reviews. Now, we live in a world where we're bombarded with "fake news". No one knows what to believe. The cool thing is that women seem to be able to more keenly vet out bogus reviews. I guess they're better at sniffing out the truth than men are. Sorry guys.
Now, I'm not saying that while you're saying your prayers tonight that you should ask for a 2-star review, but if it happens, don't sweat it! If you're a PagePilot subscriber and get one, we'd be happy to help you respond (or advise if you even should). But, as long as you are actively reaching out and asking for reviews, this time of year doesn't have to be a drag. It can help you actually appear BETTER in the eyes of your prospective clients!
So, if you feel like Tom and the stress of this time of the year has got you down, remember what you've just read. You're not in this alone. Don't take these reviews to heart as much as it might injure you at your absolute core. If you do good work and ask for reviews, the overwhelming amount of good reviews will not be overshadowed by the occasional human error or unhinged individual. I'll leave you with this metaphor: Not many people ask for an occasional thunderstorm when they have no shelter from the rain – but don't forget, rain makes things grow. Some of the greatest blessings are found hiding in the guise of the greatest discouragements.
---
Please address all comments or questions regarding this or any other articles in our newsletter to articles@online-access.com.