With the huge push into voice search, I thought it would be good to go over where it's going. Obviously, Amazon, with its Alexa device, will forever be a pay-to-play option for contractors. But what about Google? Google is beginning to heavily compete in voice search with its 'Google Assistant' phone app, as well as its new 'Google HOME' device.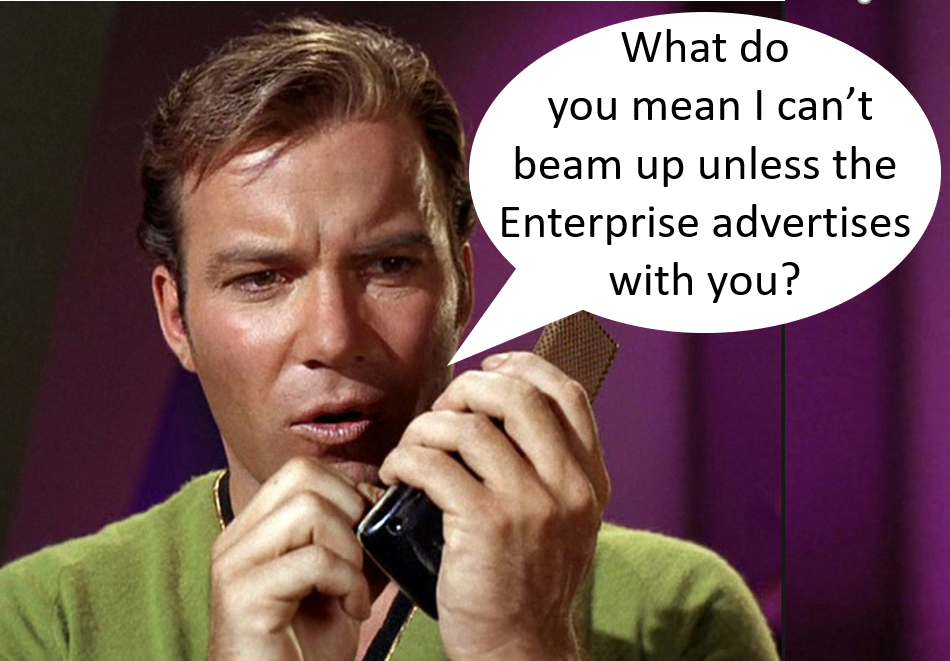 If you're curious about where Google's Voice Search products are headed, you will enjoy the following article by Tom Waddington. Tom is very respected in the Internet search community and is a Google My Business Top Contributor. I recently had the pleasure of corresponding with Tom regarding Google Local Services, and on his Twitter feed, came across a very well-written article he did on what to expect regarding Google's voice products. I asked Tom if I could republish his article for our contractors, and Tom graciously gave me permission to share it with you. –dave
Pay-to-Play Local Search will be Increasing Thanks to Google Assistant
Search results from Google Assistant saw a significant change recently for many home service-related searches. Instead of providing a local 3-pack result, Google Assistant is taking users through a much different journey to connect them with a prescreened contractor: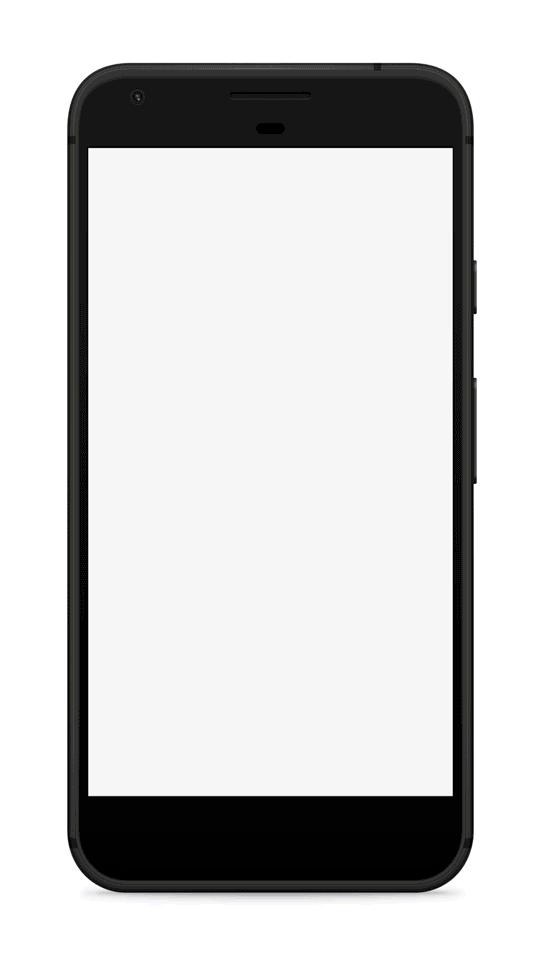 Business categories currently impacted are:
Plumbers
House cleaners
Locksmiths
Heating and air conditioning services
Electricians
Garage door repair services
House painters
Appliance repair services
Five of the categories (plumbers, locksmiths, heating and air conditioning, electricians, garage door repair services) have Local Services ads present in about 30 US markets , 2 of the categories (house cleaners, house painters) have Local Services ads present in a couple California markets, and 1 category (appliance repair services) doesn't have Google Local Services ads present in any markets that I'm aware of.
What exactly has changed?
Previously, if you asked Google Assistant on your phone (or through a Google Home product) for a plumber, the response would be along the lines of "I found a few places within 6.6 miles" and you would be shown and/or told the equivalent of the local 3-pack results from a traditional Google search for a plumber. Now, instead of those non-paid results, Google is providing 5 pay-per-lead results from a combination of three sources: Google Local Services ads, HomeAdvisor screened listings, and Porch guaranteed listings.
There's no indication that the listings Google is providing are paid listings, although as Google says in this help article, "Right now, local services on the Assistant will be free for any businesses that are able to pass the Local Services screening process." In other words, businesses don't have to pay extra to appear in these Google Assistant results, but they are paying for the leads, either through Google LSA, HomeAdvisor, or Porch.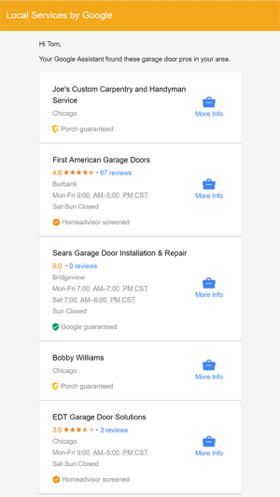 Get a call from a contractor now
Performing the search on Google Home, it may ask if you would like to get a call from a contractor now. This option is currently specific to HomeAdvisor, although it does not make that clear during the process. Google's description of the "get a call now" feature:
Your Assistant will then use HomeAdvisor's pro network to find a top-rated provider who is available to call immediately. Once one is found, your phone will ring within a few minutes and you will be connected with the provider as soon as you pick up.
Get a list of the contractors instead of a call now
If you would prefer to get a list of the contractors Google recommends for your search, you can say, "Get a list." Google Home will email you a list of the five contractors. It will also begin to tell you basic info about each one: business name, review rating, and city they're located in. Here is the email I received when testing results for garage door repair from a Chicago address:
Clicking on "More Info" for a business (either from the email or from results on Google Assistant) will take you to the full profile on Porch or HomeAdvisor. If it's a Google Local Services listing, it will take you take you to an LSA profile page for the business that looks like this: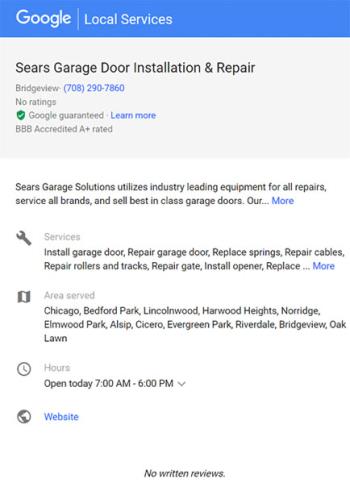 It's interesting to see that the profile includes a "Website" link. This is the first time I've seen a way to get the website of a business from a Google Local Services ad.
How good are the results from Google Assistant?
Currently they are heavier on Porch and HomeAdvisor than I expected, at least from the small number of searches I have tried so far. You can see from the Chicago garage door results above that only one is a Google Local Services ad listing. Why is a handyman contractor with 0 reviews the first result for that search? I don't know. It shouldn't be. Since handyman contractors typically offer a wide range of services, they'll often select numerous categories for their profile on Porch and HomeAdvisor. This is allowing them to get into these results, sometimes with better visibility than businesses that specialize in the service you're searching for.
For the list of plumbers Google Assistant provided when I searched in my area, the first result was sourced from a Porch listing of a business about 90 minutes away from me. This is a big change from seeing results for plumbers within a few miles. And the plumber had 0 reviews on their Porch listing. I looked up their Porch profile and it did indicate that they served my area (I called and they actually don't) but clearly distance was not being used as a big ranking factor here. And prominence seems a little questionable, at least considering the lack of reviews on their Porch listing. Out of the five listings Google Assistant provided, only one was a Google Local Services ad. While not right down the street from me, its distance was more reasonable. It almost looks as if Google is randomly selecting Porch and HomeAdvisor listings for businesses that indicate they offer the service and serve that area. There's a lot of room for improvement for these results from what I have seen so far.
One can make an argument that the office location of a service-area business shouldn't be a big factor as long as they serve your area, but people will lean toward businesses close to them thinking it will equate to faster service. This would particularly be true for someone looking for a plumber. Someone searching for a house painter, however, isn't likely going to be as concerned about the distance.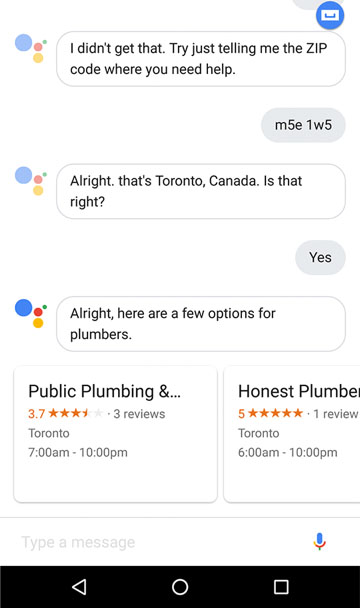 What about markets outside of Google Local Services ads?
This style of result is not just specific to Google Local Services ads markets. It seems to be in place all over the United States. The only difference outside of LSA markets is that there won't be any Local Services ads present in the results. HomeAdvisor prescreened and Porch guaranteed listings are the only options.
What about other countries?
I have checked a few and I am seeing a similar style of result visually, but the listings are sourced from Google My Business just as they had been before the change. The difference is they're being presented in the style of the Local Services ads:
These results look similar to prescreened listings but notice that none are labeled as "Google guaranteed", "HomeAdvisor screened", or "Porch guaranteed". They look like free Google Local Services ads listings at first glance but they're actually Google My Business listings presented in a format that resembles Google Local Services ads. While that would also be a decent description of a free Local Services ads listing, the difference here is that if you click on one of these listings, you then have the option to click on a 'More' link that will take you to their full listing on Maps. That is not something you can do from a free Local Services ads listing.
A few takeaways from these changes
With a low price point and a lot of promotion, Google is is making a strong push to get Google Home products into everyone's home. There may not be a lot of people searching for contractors this way currently but it will increase
If you're in one of the impacted categories and your business is located in a Google Local Services ads market, this is another reason to sign up
If you're in one of the impacted categories but NOT located in a Google Local Services ads market, becoming a Porch guaranteed or HomeAdvisor Screened & Approved contractor is worth serious consideration
If you are a Porch guaranteed or HomeAdvisor Screened & Approved contractor, be sure your service area is correct on your profile
Appliance repair could be the next new Local Services ads category
House cleaners and house painters may be Local Services ads categories in markets outside of just California in the future
Google is likely being mindful of antitrust issues since Porch and HomeAdvisor are getting a lot of visibility in these Google Assistant results
Google was likely thinking more about Google Assistant powered results than typical search results when planning Local Services ads
Pay-to-play is looking more and more to be the future of local search