Online Equipment Sales has become our industry's version of…
"Everybody complains about the weather, but nobody does anything about it."*
Until Now…

I can't tell you how many times I read contractor posts, or hear contractors complaining about Online HVAC equipment sales. In most cases, the complaints are justified, simply because most homeowners don't know the risks and the potential sacrifices they will make by not bringing a reputable contractor into their calculations before they buy equipment online. By the time they learn, it is usually too late because the equipment they thought was a good buy at the time is already sitting in their garage and they're trapped into a bad situation.The good news is, maybe we can't change the weather—but we can, at least, provide a lot of consumers with an umbrella to protect them from it.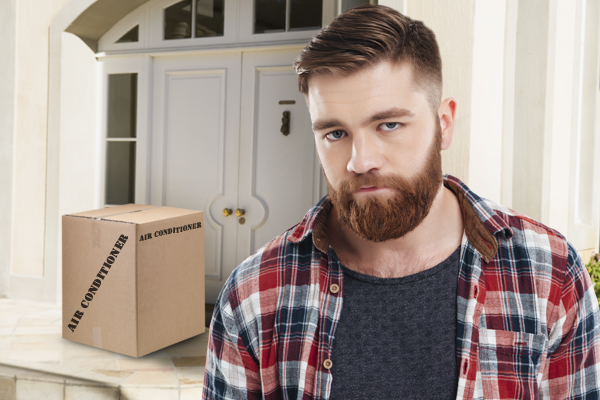 As everyone knows, when it comes to consumers buying their equipment online and having it shipped to them direct, there rarely is any good long-term outcome for the consumer or the contractor. When a consumer shows up at your counter wanting you to install the new equipment he thinks he saved a pile of cash with by buying it directly off the Internet, you have one of two options. 1) You can tell the customer "No", knowing he will probably be angry and never consider you for service in the future. Or… 2) You can tell the customer "Yes", but, unfortunately, there's a good chance he will think you are a crook when you quote the true labor price you need to charge to run the quality business you do. After all, he was told he would save a lot of money by buying his equipment himself.
Just like 'flat-rate' pricing falls apart when trying to quote a labor only job without any material to obscure hourly billing comparisons—it doesn't end pretty on install quotes, either. Even if the consumer goes with your price, he will not be pleased when he hears the guy down the street advertising a service rate of $89 an hour after he does 'typical home-owner math' and calculates his cost divided by the hours you were on-site. The net result is that either answer typically will mean you probably lost him forever as a customer in the future.
So, if you're like me and tired of just complaining or being a victim of uneducated consumers buying direct because they had no idea the potential consequences, here's something we can all do to get the right information to the consumers to consider—before they buy direct.
The HomeComfortAdvisor.com website is a not-for-profit consumer education website we are launching in an effort to educate homeowners regarding the potential problems created when buying their equipment direct without a licensed contractor involved. The goal is to get critical information to the consumer before they become trapped into a bad decision.
Many contractors have attempted to do this on their own by writing blogs or adding a page to their website that address the issue, however the problem with these individual attempts to solve the problem is that none of these local pages come up in a national search when a person types "buy a home air conditioner" into Google. Instead, all the consumer sees are national websites trying to ship equipment to them, telling them how easy it is to save money by buying direct.
By launching HomeComfortAdvisor.com, and with you and other contractors helping, we can solve this problem—and potentially other issues where getting the right information out at the top the consumer's search would help everyone. To do this, all we need to do is to get you, and enough other contractors who want to help, to link to HomeComfortAdvisor.com on the homepage of your website. You see, with enough site links from reputable sites, getting the right information to the first page of a consumer's search when they are exploring the thought of buying their equipment direct doesn't have to be a problem for any of us.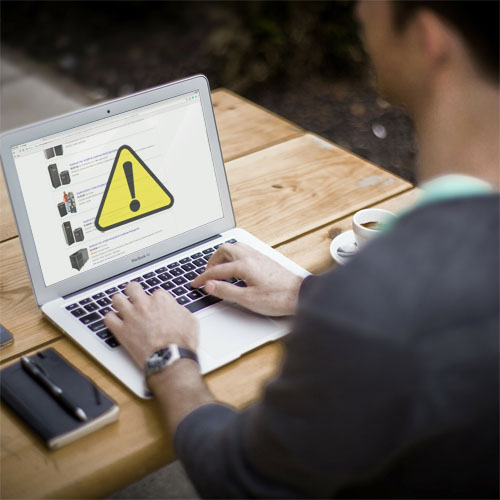 Rather than just complaining about it, as an Industry, we can use a coordinated strategy to make the site a national search powerhouse for the right information simply by getting hundreds of contractors to link to it. If we all work together, we can expand the site to educate consumers on other issues of common interest. We're launching the site with the topic of buying direct to prove the concept. If we can get the contractor participation we hope for, we can build the platform out to educate the public on issues like why heat exchangers must be replaced when they become breached, why bigger is not always better when it comes to HVAC equipment, and even why price shopping parts online is not a true apples-to-apples comparison. As a group, we can build a recognized reputable web source, targeting topics where consumers don't get a balanced perspective.
A few details you need to know about the plan
A few of you may be wondering if Home Advisor will get their tail in a knot for naming the site Home Comfort Advisor. It's not an issue since Online-Access first developed and used Home Comfort Advisor as an educational identity over 16 years ago—long before Home Advisor was even a gleam in Service Magic's eye. We are donating the site to the cause, as well as the hosting and ongoing SEO.
There will never be any ads or anything else that would potentially hurt anyone linking to the site—so you can link to it without any fear of a downside. My reason for doing this is not about making money; it's my way of helping an industry that has been so good to me and my family.
We are making this an industry program—not just an Online-Access project. To accomplish that, we've tapped many well-known Industry people to be part of the project's editorial board to oversee content and future direction. All the board members have "in-the-trenches" contracting backgrounds so we share the same perspective you do. At present, the editorial board consists of Ben Stark, Charlie Greer, Angie Snow, Chris Hunter, and myself. You can find background details and bios of the board here.
Once we prove the concept we can start adding to the site. For now, we will keep everyone updated about what's happening though our newsletter, so if this article was forwarded to you and you are not subscribed you can do so here. This will not only let you know what's going on with the Home Comfort Advisor website, but give you the ability to update or add links to any new industry articles that go up on it so the site produces the results we all want.
Feedback is important for this to succeed. Because it's a living site, nothing is in stone. If you think there is something we missed in an article, or you have a picture from a job site that better illustrates a point, we will always consider suggestions and content contributions.
To be part of this and help it succeed, all you have to do is add a link to HomeComfortAdvisor.com on your website. Here is a web address (https://resources.homecomfortadvisor.com) where your web master can quickly get graphics and information to easily do this. In fact, if you click this link, it will open an email with all the information and instructions your webmaster needs to accomplish this for you. All you need to do is address it to him and send it. If you're one of our over 400 Online-Access website clients, it's even easier. Just send us an email telling us you want to be part of the solution and we'll do the rest.
If this makes sense to you, and you want to help make it happen, forward this article to other contractors and encourage them to participate.
Hoping that you all have a great 2018.— dave

Please note that if the above links don't auto-generate an email, it means that you probably don't have a supported email client downloaded on your device. That's okay though! It only means you'll have to compose an email the 'ol fashioned way to share it.
---
*Generally attributed to Mark Twain, however, it has never been verified in his writings.
---
Please address all comments or questions regarding this or any other articles in our newsletter to articles@online-access.com.