The Best Tool for Evaluating Internet Marketing Performance
There are many different ways to determine whether your Internet marketing is working or not. You can look at website visitors behavior using tools such as Google Analytics. You can look at your Search Rankings in Google to see how well the site performs in local searches. If you are doing Adwords or other digital marketing, you can look at your Clicks versus the Impressions to measure your Click Through Rate (CTR). These are just a few out of a vast number of available tools that have been developed to help Internet marketers know how a website is performing. Each one of these tools represents a different piece of the marketing puzzle and is important for understanding how your business is performing online. But what is the best tool for an HVAC company to know if your Internet marketing is working or not?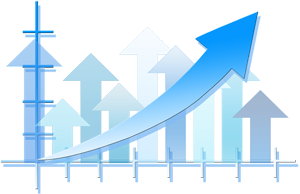 As it turns out, the most valuable tool is one that actually predates the Internet by a number of years. What I am talking about is using tracking phone numbers. While many HVAC websites offer multiple methods for a potential customer to communicate with a contractor such as chat and email, the majority of customers are still reaching for their good, old-fashioned telephone when they contact you about a repair or estimate. Therefore, telephone calls are still going to be the best means to determine how your marketing is performing. Even online.
For a long time, Online-Access has been advising contractors against using call tracking on their websites. And for a long time this has been absolutely the best advice that we could give. The problem with tracking numbers is that they have the potential to cause more problems than they solve on a website. When search engines such as Google determine the ranking for websites and local listings, one of the factors they weight significantly is consistency of the business phone number across the web. If a business has multiple, differing phone numbers on the company website and directories such as Yelp or Angie's List, search engines such as Google may actually penalize you by lowering your company in search ranking.
On the other hand, not using call tracking can negatively affect your site as well. The issue with not utilizing tracking phone numbers on your website is that you have no idea which lead sources are actually generating business and which lead sources are money burners. If you are not spending "big bucks" on Internet marketing, this may not be a problem.But if you are paying a local newspaper for web ads, or paying $1000 or more a month for Google Adwords, or even if you are directing Yellow Pages ads to your website, not having tracking numbers could spell tens of thousands of dollars wasted on ineffective marketing each and every year. Call tracking prevents this because it tells you exactly how many leads you get through your website so, if something isn't working, you can stop paying for it.
Wouldn't it be nice if you could use call tracking to supplement your website analytics and help you stop wasting your money on marketing that doesn't do anything for you and, instead, use that money on marketing that has proven that it brings in calls?
What I just described is now possible with new website call tracking techniques. In the past few years, sophisticated solutions to the problems presented by website tracking numbers have been developed. Now you can have a website tracking number that does not interfere with your Google ranking and also allows you to differentiate between what ad sources people are using to find you online such as Pay-per-Click, Facebook, and Digital Display. Not only that, but these "smart" tracking numbers can also tell you which phone calls converted into sales and which phone calls were "missed opportunities," meaning potential sales that were missed.
Does call tracking make sense for your business? That is a question that only you can answer. Here is a good eyeball test:
You are spending less than $1000 a month on Internet marketing: call tracking is probably a good idea.
You are spending more than $1000 a month on Internet marketing: get call tracking as soon as possible. There could very well be some things that you are paying for that you could get the same ROI from by dumping your ad budget into a steel drum, pouring gasoline over it and throwing in a match. This may not be the case, but the only way to know with 100% certainty is with call tracking.
If you are thinking right now about going and researching call tracking solutions for your business: Stop. Online-Access has your back. We have been working on a solution for you and we are currently rolling out a pilot program for website call tracking for both print and web and we are looking for businesses for this program. All of the features that I described above are available in our new program: not interfering with your Google Ranking, letting you know which lead source people actually call from on your website, letting you know which calls convert to sales and which were missed opportunities that need follow-up. If you think that you might like to have tracking on your site, please give us a call and we would be happy to answer your questions and help you decide whether or not you should utilize call tracking on your site.