Since starting our Social Media program in late 2015, we have worked hard to mold it into something that is not only good—but great—and that helps your business thrive. We've completed our year and a half initial beta offering and learned what works and what doesn't. Truly, our industry requires a strategic approach to mastering social media since a majority of content related to the work contractors do does not directly appeal to your average customer. But, with the right mix of industry and personality, we have been able to develop a program that helps to grow your social media following and increase your brand awareness among potential customers. Our goal is to show people in your market that you're relatable while keeping your brand friendly and familiar.
Starting September 1, 2017, we will be launching our new packaging and pricing for our social media programs. That's right – we said programs! You will be able to select the program that best fits the needs of your company and your budget. Our new top-level Social Marketing Plus program offers more in-depth social media management including quarterly Facebook analytics, boosting management, customized posts and much more. And, if you're not ready to embrace the full social media world, we have just the right option for you, too. With our Social Presence Management program, we help keep you active on social media while notifying you of items that need your attention.
Check out the different programs and what they offer below—then give us a call to get your social media performing the best it can for you!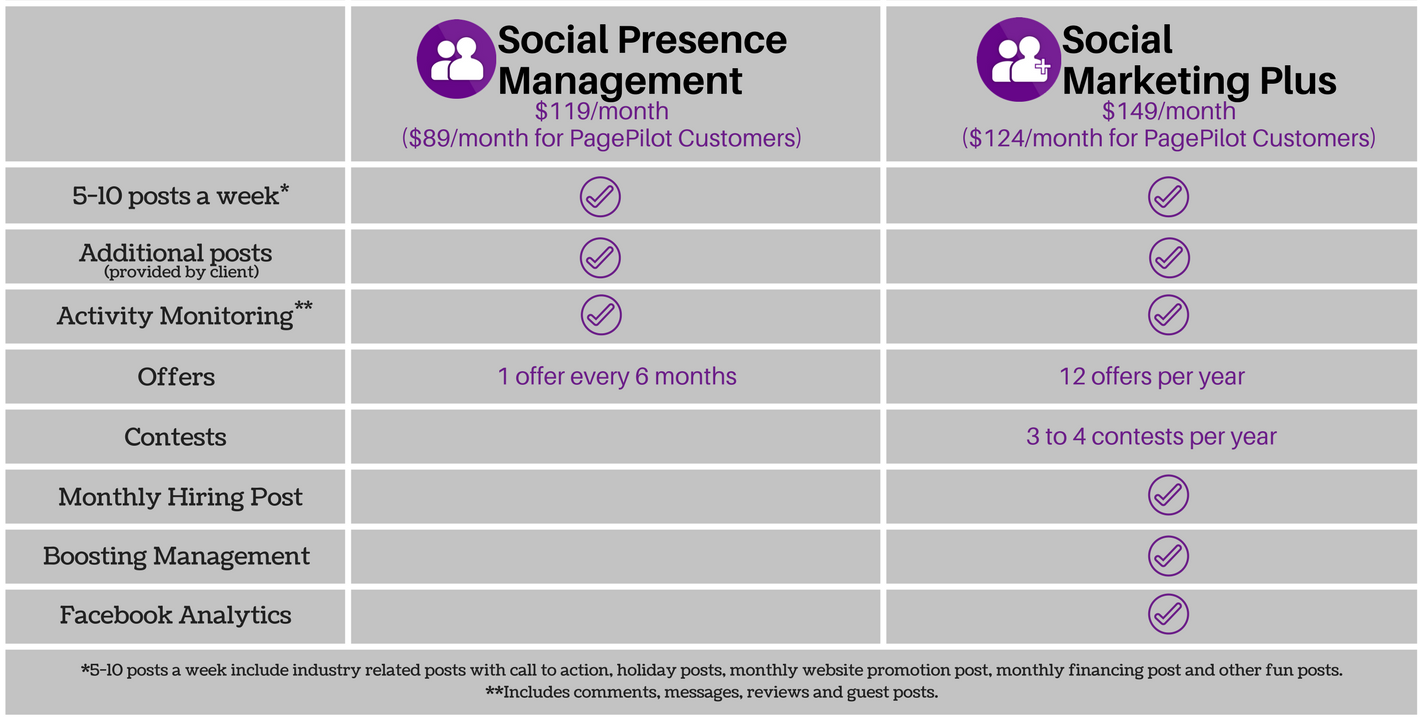 Note: If you're already using us for social media, your subscription will continue under our Social Presence Management level. If you'd like to change your subscription level, please let us know.